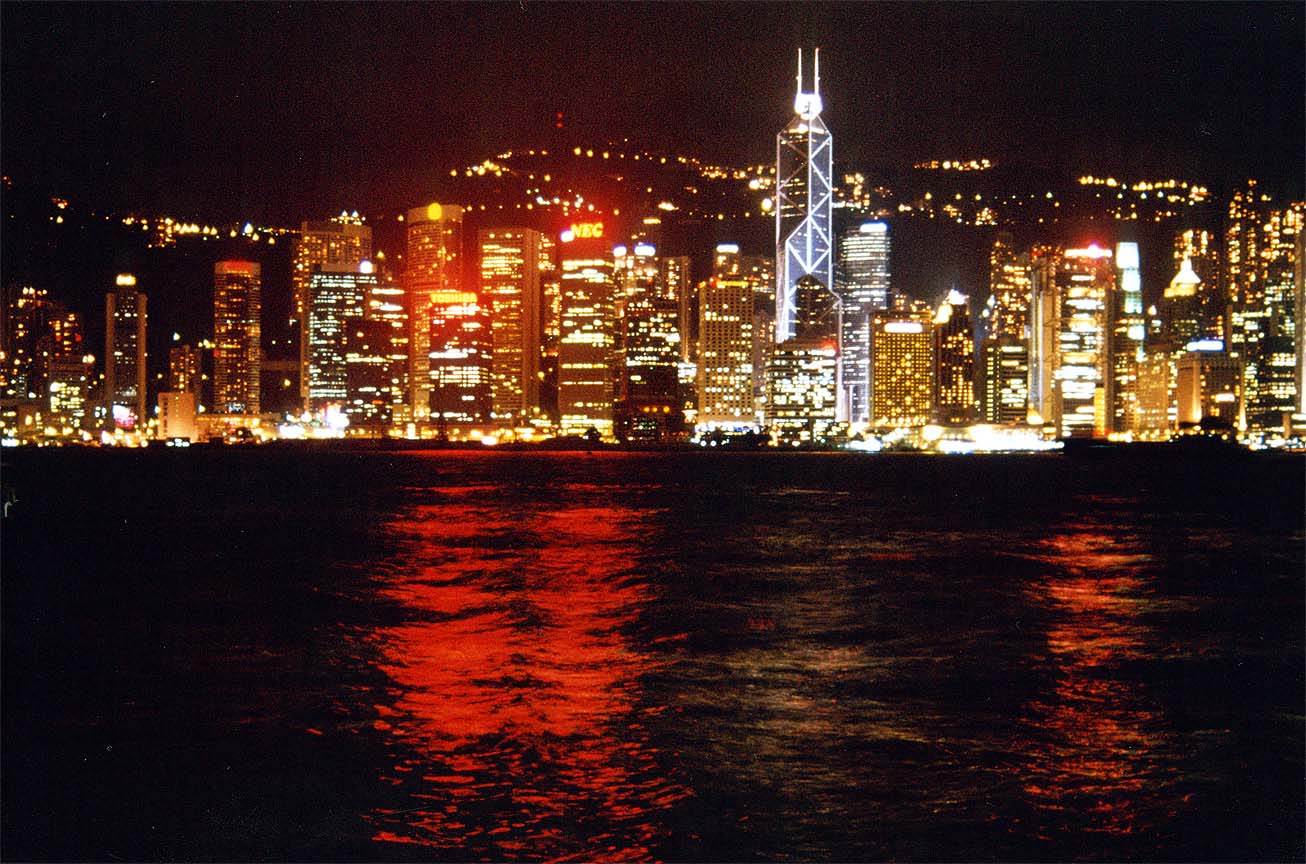 Girl's Nights, Boy's Nights
Angie Wong finds out who has more fun, girls or boys


Girl's Nights

Get naked with your girlfriends
If you're not shy about these things, strip down and get a Rasul treatment at the Landmark Mandarin Oriental Spa (15 Queen's Rd., Central, 2132-0188). You and three of your bestest friends can get a mud treatment and sit inside a traditional Moroccan steam room together. You'll get 60 minutes of girl time, ideal for intensive criticism of the men in your life. There's also a pool and "relaxation room." $400 per person, maximum four persons.

Dance your ass off
Sometimes you just need to throw on your Kylie short-shorts and shake "it" off. You can circle dance like a madwoman at Hei Hei (3/F, On Hing Building, On Hing Terrace, Central, 2899-2068) or Club no.9 (3/F, The Galleria, 9 Queen's Rd., Central, 2973-6899) where ladies pay NOTHING to party and drink all night on Wednesdays and Thursdays. In your youth (age is a state of mind), you must have at least one go on top of a bar. Places like Goccia (73 Wyndham St., Central, 2167-8181) and retro rock spot Carnegies (53-55 Lockhart Rd., Wan Chai, 2866-6289) have barmen who will help you up and catch you when you fall. NOTE TO WOMEN: Wear underwear.

Places to get guys to buy you drinks
Want free drinks more than just two nights a week? Then head to where the men are. Check out the boy's lounge The Executive Bar (27/F, Bartlock Centre, 3 Yiu Wa St., Causeway Bay, 2893-2080), which stocks every scotch known to man, served with perfectly symmetrical ice cubes the size of baseballs. Or check out G Bar (4/F, IFC, Central, 2234-7739) to gaze at men in suits. They tend to travel in packs, so your chances are good if you've got the goods. And there are always hotel bars, classic bastions for lonely travelers who can comp a few drinks on their corporate accounts. Head to JJ's at the Grand Hyatt (1 Harbour Rd., Wan Chai, 2584-7662) where femmes can start the night with free selected martinis from 9:30pm onwards, then have the boys buy them something harder later. NOTE TO MEN: If you feel mooching women are unfairly targeting you, head to Mink (G/F, 15-19 Hollywood Rd., Central), where your lady will only get a free drink when you buy one for yourself. Then lets see who can hold their liquor.

Munch for free
Head to Goccia (73 Wyndham St., Central, 2167-8181) or it's older sister DiVino (73 Wyndham St., Central, 2167-8883) for some munchies with your drink. Just arrive before 7pm to nibble on pizzas, quiches and other finger foods. Baci (2/F, 1 Lan Kwai Fong, Central, 2801-5885) also offers an Italian smorgasbord with any drink.

Places to mend a broken heart
In your time of need, you want to stay far far away from your places you frequented with your ex. Don't go into hiding, but nurse yourself back to 100 percent and then strut down Lan Kwai Fong like you've never met him. Try Cordurov (G/F, 6 Mui Hing St., Happy Valley, 2573-8013), a private bar you'll have to phone up ahead for a reservation. You can also head to the new private members club Halo (Basement, 10-12 Stanley St., Central, 2810-1460), where instead of a membership card, an electronic face scan lets you in the door and keeps him out. Or you can head to Blue Bar (Four Seasons, 8 Finance St., Central, 3196-8830) to chase the blues and drown yourself with blue drinks.

Watch the boys go by
Girls like to check out guys from a distance, and there's no better place to do this than from above. Stormies' Crabshack (G/F -1/F, 48, D'Aguilar St., Central, 2845-5533) might not seem like the most appropriate girl-friendly/guy-watching spot, but the aerial view overlooking the bend of Lan Kwai Fong is pretty spectacular. You can also scorecard men at Scirocco (1/F, 10-12, Staunton St., SoHo, 2973-6605) while having a bottle of chilled Sauvignon Blanc. NOTE TO MEN: Yeah, we've got a pretty decent view of your bald spot.

Sail across the harbor
Take the sunset cruise on the Aqua Luna on your way to Aqua (29-30/F, One Peking Rd., Tsim Sha Tsui, 3427-2288) or their sister outlet HuTong (28/F, 1 Peking Rd., Tsim Sha Tsui, 3428-8342) on top of 1 Peking Road. It's the slow boat to Tsim Sha Tsui, but it's beautifully furnished thanks to Shanghai Tang and serves up great sips and nibbles on your 30-minute harbour ride. Call 2116-8821 for a reservation.

Glam and polish
Nothing is girlier than sipping pink cocktails and having your nails done at the same time. Visit Drop (On Lok Mansion, 39-43 Hollywood Rd., Central, 2543-8856) on Wednesdays from 7pm-10:30pm for Manicures and Martinis Night, where you get exactly what's promised: manicures and martinis. Then cross the road to Lotus (37 Pottinger St., Central, 2543-6290), the ultimate chick bar, best known for its flattering lighting and girlie drinks. But be careful not to have too much, those steps on Pottinger Street can be deadly when combined with your five-inch Christian Louboutins.


Boy's Nights

Men's night
It's not fair that there are so many ladies' nights everywhere. Well, Soda (Upper Basement, Harilela House, 79 Wyndham St., Central, 2521-2212) has done something about that - for once, men can drink for free on the last Wednesdays of every month. Soda will be slinging free vodka–based drinks 9pm-midnight.

Where everybody knows your name
There's no male institution quite like Captain's Bar (5 Connaught Rd., Mandarin Oriental Hotel, Central, 2825-4006) at the newly revamped Mandarin Oriental. MO spent US$140 million on a facelift of the hotel but didn't dare touch the beloved Captain's Bar, with its frothy mugs of beer served up in chilled sterling silver. But if you're looking for scotch and cigars, then head upstairs, past the Chinnery (1/F, 5 Connaught Rd., Mandarin Oriental Hotel, Central, 2522-0111) and to Mandarin Barbershop (5 Connaught Rd., Mandarin Hotel, Central, 2522-0111), perhaps one of the last remaining indoor places to offer a smoking area. Get an old-fashioned shave a drink at the same time.

Places to watch the girls go by
Here in Hong Kong, every outdoor bar, beach café, coffee shop, parking lot, MTR station, and street corner is filled with female eye-candy. Some guys don't want to be caught staring, but fortunately there are some places that fully understand how useful wall mirrors and reflective surfaces can be: Casa Nostra (G/F, 61 Caine Rd., Central, 2577-3448), Aqua Spirits (1 Peking Rd., Tsim Sha Tsui, 3427-2288), Opia (1-5 Irving St., Causeway Bay, 3196-9100), Cru (44-46 Staunton St., SoHo, 2803-2083), Peak Café (9-13 Shelley St., SoHo, 2140-6877), One Fifth Grill (9 Star St., Wan Chai, 2529-6038). For something a little less understated, check out the views of ladies dancing on bars at Carnegies (53-55 Lockhart Rd., Wan Chai, 2866-6289).

High school replayed
Remember that hot girl from geography class? Yeah, the one who never gave you the time of day? Well, you can get a pretend second chance at the bar Afterschool (2/F, 17 Yun Ping Rd., Causeway Bay, 2983-2130). The place is lined with high school desks, complete with chewed-up pencils. Funny thing is, you'll see a lot of adults doing their homework here, and strangely all of it seems to involve a whiskey soda.

Slopes and pretend powder
Big athletic guy who wants to ski but doesn't want to travel to South Korea to do it? Go to North Point, where Slope 8 (1/F, 148 Electric Road, North Point, 2107-4567) offers Hong Kong's only indoor ski slopes made possible thanks to a rolling carpet and big pictures on the walls. Don't worry if you don't have skis - they'll suit you up. But be careful about spilling, it's not soft powder you're landing on. You could come away with some serious rug burns.

Poker night
Sometimes a night of cards will straighten out your troubles. The Hong Kong Poker Meet Up group has it all sorted out for you. You just need to know the rules and stakes. Texas Hold'em or Omaha Hi/Lo. All players pay $100 for entrance, which includes one drink and new players make a one-off contribution of $200 to join the club. Blinds are $10/$20 and initial buy-ins are capped at $2,000. Re-buys capped at $4,000. They usually meet at KC City at King's Hotel in Wan Chai on Tuesday nights. Get updates at http://poker.meetup.com/79.

Midnight gamble
If you find yourself bored and aimless around midnight and seeking adventure, head to the Macau ferry and in an hour's time, you'll be in the land of neon and gaud. Take a table at Wynn Macau (Rua Cidade de Sintra, NAPE, Macau, 853-2888-9966). So what if you've blown $4,000 on a hand? You've probably drunk enough of Steve Wynn's free Jack-and-Cokes to even-steven. You can casino hop if A.D.D. kicks in, because this place never, ever sleeps. You know you've had a good night when you're shoulder-pillowing your buddy next to you on the 7:15am ferry home.

Men in buff
Comfortable enough in your sexuality to strut around with guys in towels? Well, get comfortable with it quick, because the loving hands over at Sunny Paradise sauna will happily unkink your back with eucalyptus branches. After a couple of big nights out, you'll need to sweat out the whiskey and replenish with some cooling teas anyway. Sunny Paradise, 341 Lockhart Rd., Wan Chai, 2831-0123. n


Published and Copyright by HK Magazine